Compatible Browsers
Firefox, Chrome, Mobile Responsive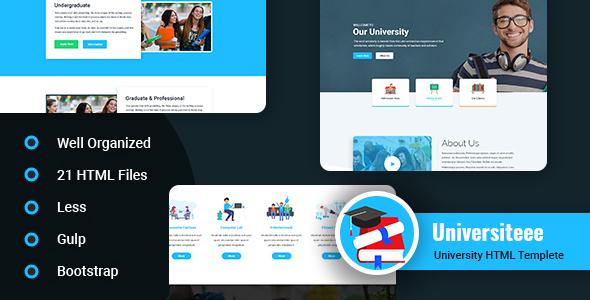 What Universiteee?
Universiteee Html Template is designed thinking school, university, college or any educational website and good fit for these purposes.
Universiteee – is a html template cooked using latest technology like bootstrap 4, less, gulp.
The theme is responsive and displays properly in almost any device.
Technical Features
#

21 Html pages

#

Fully responsive

#

Bootstrap 4

#

Gulp and npm based project builder/compiler

#

W3C Markup Validation

#

Api based working cachable currency calculator

#

Google Fonts – easily expand to 600 Google Fonts

#

Fontawesome based Line icons 4.7.0

#

Owl Carousel 2

#

Full Commented Code

#

Easy to customize

#

Unlimited Colors Powered by Less

#

Facebook open graph support

#

Excellent support!

#

Documentation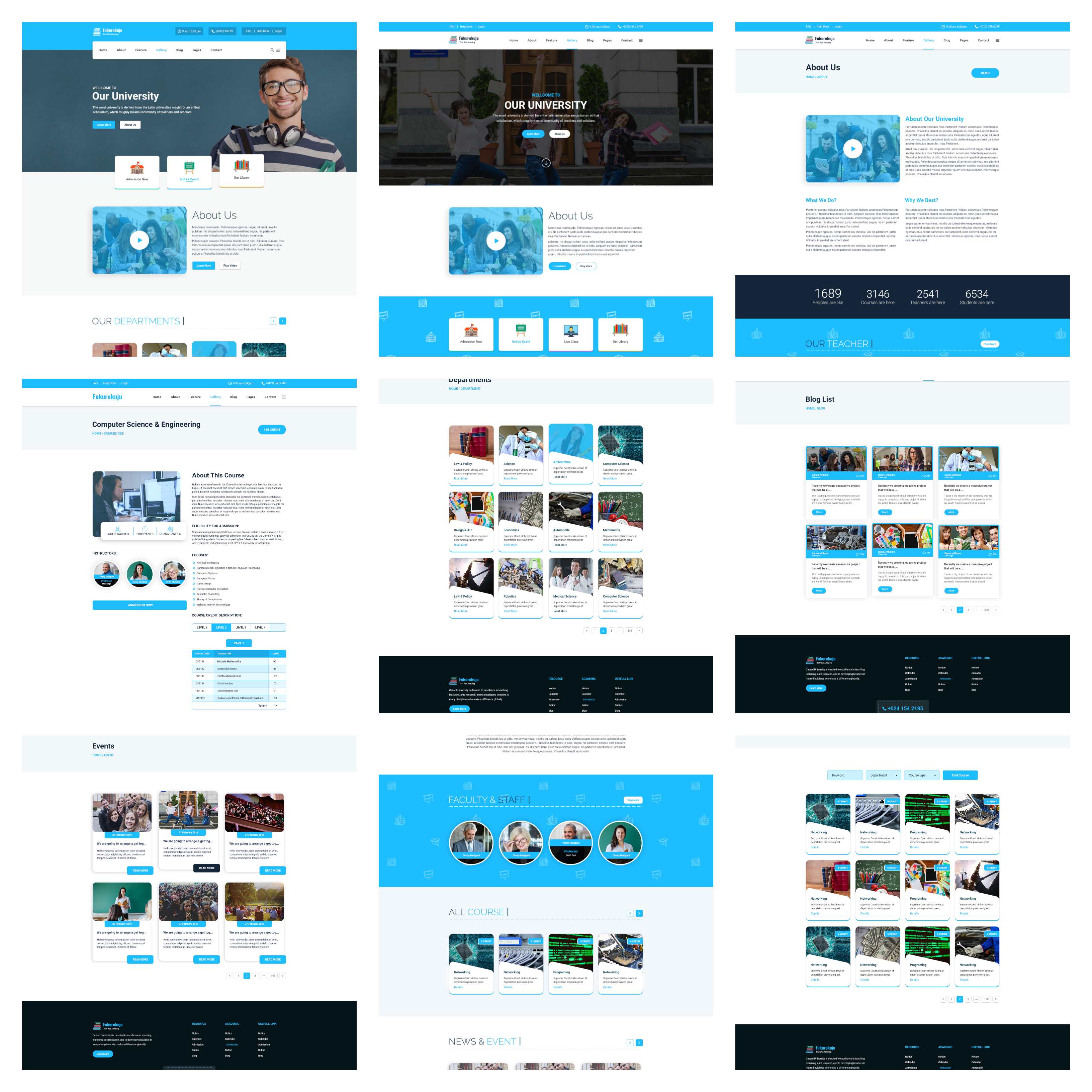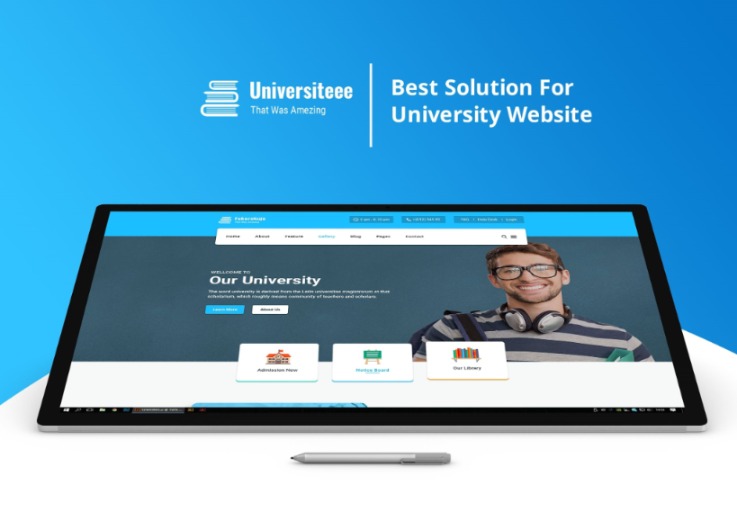 21 Html Pages
Universiteee is a responsive theme. It is compatible with all types of latest browsers and devices.
#01

Home Page 1 (index.html)

#02

Home Page 2 (index2.html)

#03

Blog (blog.html)

#04

Single Blog(single-blog.html)

#05

Message from VC(message_vc.html))

#06

Notice Listing (notice.html)

#07

Research Listing Page (research.html)

#08

Single Research Page (single-research.html)

#09

Resource Page (resource.html))

#10

Course Listing (courses.html)

#11

Single Course (single-course.html)

#12

Contact Us Page(contactus.html))

#13

About Us Page (about.html)

#14

Admission Page (admission.html)

#15

Department Listing Page(departments.html))

#16

Single Department Page(single_department.html)

#17

Event Listing Page (events.html)

#18

Single Event Page (single-event.html)

#19

Faculty Page (faculty.html)

#20

Typography Page (typography.html)

#21

404 Page (404.html)